We take Cleaning, very seriously! When you hire our cleaners, you are hiring workers that know what it takes to clean, and clean well. We nominated this "slogan" as one of our company shirts. You will see some of your cleaners, wearing our logo and showing support for our mission. This shirt was picked by our teams as their favorite moto. Our company, supports women and men, working hard every day, to provide the best service possible. We acknowledge all team members for their dependability, ethics, cleaning ability, and overall positive attitude. We offer monthly promotions, awarded each month, for outstanding performance. Share your compliments with us. We pay it forward, with awards and recognition, each and every month.
Foster's Cleaning and Moving Services - Through The Years!
Mrs Cara, a dedicated worker for many years. Born deaf and has a terrific sense of humor about it. She cares for her clients!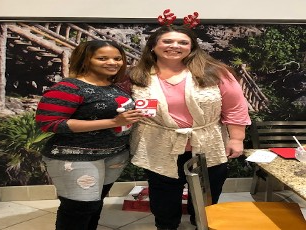 Mrs Tracie, winning her Christmas bonus.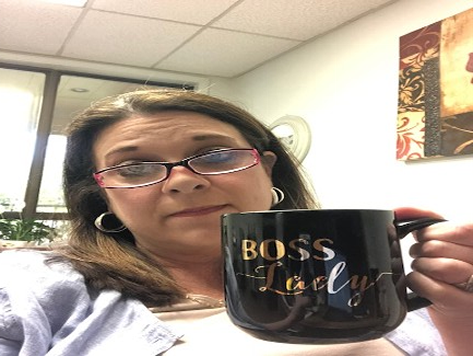 The BOSS LADY. An appropriate cup one of our workers gave me as a gift. "I'm not bossy. I am the boss".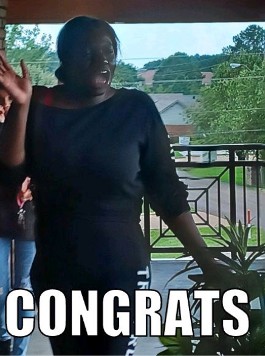 Erica, her Five year anniversary party with our company.
Time to Eat! One of our many company meals together. This was taken at our second location, about year 10.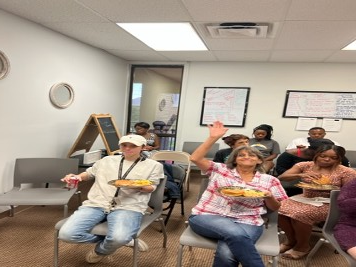 Our monthly meeting at our current location in Flowood, Year 12.
Yes, we are pet friendly. Some of our most special clients are furry! This is Buddy and Cara.